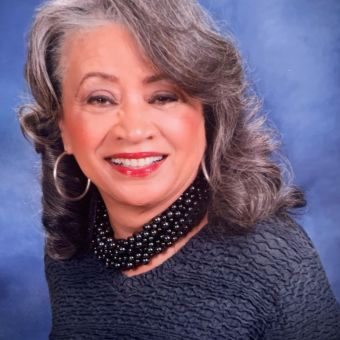 A retired educator, Gloria Peebles Patterson serves as a consultant to the Teachers in the Movement Project, recruiting and arranging interviews for project teachers in the state of Georgia. From 1968 to 2009, Dr. Patterson served in all levels of education with the Atlanta Public School System. She worked as a teacher, librarian, curriculum specialist, elementary school principal, middle school principal, Executive Director of Middle Schools, Interim Superintendent of Curriculum and Instruction, Executive Director of K-8 Schools, and Adjunct Professor at Clark Atlanta University in the Department of Educational Leadership and Supervision.

During her tenure as principal at Ragsdale Elementary, Redbook Magazine named the school one of the "43 Best Elementary Schools in the Nation"; and while principal at Ralph Bunche Middle School, the school was named a National Blue Ribbon School of Excellence. In 2007, she was recognized as one of the 100 Most Powerful and Influential Women by Women Looking Ahead Magazine in Atlanta.

She graduated from North Carolina Central University in Durham, N. C. with a B.S. degree in English and Library Science. She completed a Master's degree in Educational Leadership at Georgia State University and an EdD in Educational Leadership from Clark Atlanta University. She is a member of Cascade United Methodist Church, Alpha Kappa Alpha Sorority, Inc. Buckhead Cascade Links, Inc. and numerous other professional and community organizations.
She is married to P. Andrew Patterson, Esq. and they are the proud parents of Pickens III, M.D., and Staci P. Rucker, Esq. They have five beautiful grandchildren: Pickens, IV, Hilary, Chris, Hollis and Stella Grace.